Prestigious honorary doctorate for Max Planck director Prof R.J. Dwayne Miller
Professor R. J. Dwayne Miller has received an honorary doctorate from the University of Waterloo in Canada for his scientific achievements. He is a director of the Max Planck Institute for the Structure and Dynamics of Matter (MPSD) in Hamburg, Germany, where he leads the Atomically Resolved Dynamics Department.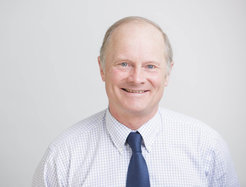 The University cites Professor Miller's success in creating the first camera to observe atoms in motion during structural changes, or molecular movie, based on a novel concept using "ultrabright" electrons to light up atomic motions in real time. The first atomic movie of the simplest process of melting revealed how to ablate or cut material with no nucleation or shock waves to completely avoid collateral damage to adjacent regions.
This new understanding led to the development of the Picosecond Infrared Laser (PIRL) scalpel that achieved the long-held promise of the laser to achieve the fundamental single cell limit for minimally invasive surgery - with no scarring. This work has been cited as having the potential to revolutionise surgery.
The University of Waterloo also praises his key role in creating the Banff Meeting on Structural Dynamics, the first biennial international conference in the field. The Science Rendezvous, which he founded, has become a celebration of science with more than 300 events at 34 institutions across Canada to raise awareness of the importance of science to society. This event now draws over 200,000 attendees and involves more than 5,000 volunteers to bring science to the general public, even to remote communities in the North of Canada.
In addition to his work at the MPSD, Professor Miller holds a professorship at the University of Toronto. He is a fellow of the Royal Society of Canada, the Chemical Institute of Canada, the Optical Society of America, and the Royal Society of Chemistry (UK).
He has received numerous scientific awards, including the Rutherford Medal in Chemistry, an Advanced Grant of the European Research Council, the E. Bright Wilson Award in Spectroscopy of the American Chemical Society, and the Royal Society of Chemistry's Centenary Prize 2016.
At the MPSD in Hamburg, Professor Miller's group studies the primary processes of molecular reaction dynamics. His research focuses on coming to an atomic level understanding of how chemists can use the same "tricks" to make nearly any imaginable molecule for new drugs or other applications. His group has revealed how these chemical processes are transferable and scaleable in complexity to the level of biological systems.
The group has developed some of the world's brightest electron sources to literally light up atomic motions to directly resolve the structure-function correlation connecting chemistry to biology and to provide the most fundamental (atomic) basis for understanding biological processes.