Open Access
Open Access means that scientific literature should be available online and free of charge so that anyone can read, download, copy, distribute, print, search, refer to and, in any other conceivable legal way, use full texts without encountering any financial, legal or technical barriers.

The Max Planck Society is a co-founder of the international Open Access movement. The publication of the Berlin Declaration on Open Access to Knowledge in the Sciences and Humanities in 2003 and the subsequent annual conferences heralded the introduction of a process that heightened awareness around the theme of accessibility to scientific information.
Financed by the national government and federal states, the Max Planck Society engages in basic research in the public interest. Making its scientists' research findings available for the benefit of the whole of humanity, free of charge whenever possible, is a key aspiration of the Society.
Internally, the Max Planck Society calls upon its academic staff to observe the principle of public availability of basic research in its Rules of Good Scientific Practice. Its Rules for Scientific Advisory Boards were correspondingly extended to include a section on Open Access.
To be able to promote Open Access in a variety of ways, the Max Planck Society established the Max Planck Digital Library. The library is responsible for supplying the Max Planck institutes with their basic information requirements. As such, it also operates the publication repository of the Max Planck Society, MPG.PuRe.
The concept of Open Access is realised in practice through centralised strategic decisions, such as the creation of a central budget for subscription and Open Access publication charges, and a large number of corresponding projects. For instance, the Max Planck Society is involved in projects that promote the reconfiguration of science publishing to enable Open Access, e.g. by developing and analysing Open Access business models.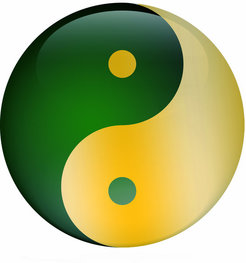 When Max Planck researchers wish to publish the results of their work, they are supported in adopting an Open Access strategy:


They have the opportunity to take the "green route" (self-archiving) when publishing their findings in MPG.PuRe.
The "golden route" of Open Access is supported by paying the publication fees for Open Access journals from a central budget. To do this, the Max Planck Digital Library acts as the central service facility to negotiate agreements with various publishers.
MPSD-researchers can find further information on literature, Open Access and publishing in the intranet.
Publications of MPSD are managed in MPG.PuRe and can be found as "open" as possible here.