Work and Family
Everybody has a family. Sometimes, there is need for additional support, for example child or patient care. There are offers for the reconciliation of career and family within the Max Planck Society. Please have a look at:
Bringing your kids to the CFEL building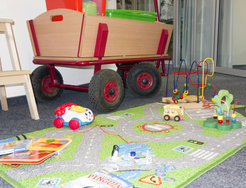 In the CFEL building (building 99) at the campus Hamburg-Bahrenfeld, a diaper changing table is available on the ground floor, in the handicapped persons' restroom.
Please contact your Equal Opportunities Representative, or the HR department!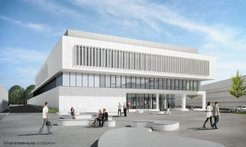 The new MPSD building (under construction) will offer a fully equipped family office. We are looking forward to it!