Laser-driven bio diagnosis: towards the ultimate limits
Ultrashort infrared laser pulses allow for minimal invasive biopsies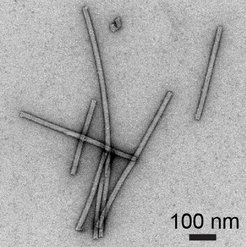 A group of researchers around Ling Ren and Wesley Robertson from the Max Planck Institute for the Structure and Dynamics of Matter shows that a special type of picosecond infrared lasers (PIRL) can be used to extract biological samples down to the single-cell level damage-free. The technique has a higher spatial resolution than the finest biopsy needle and has the potential for minimally invasive biopsies that may improve biochemical analysis and disease diagnosis. The results are presented in the journal Nanotechnology and have been selected as the first article to feature in the new fortnightly Nanotechnology Select series.
For further information about the study, please see the news article at nanotechweb.org and the interview with Ling Ren at the IOP website.
This work was made possible by the ERC Advanced Grant "SUREPIRL" of Prof. R. J. Dwayne Miller. Further institutions involved in the collaboration are the Heinrich Pette Institute (Leibniz Institute for Experimental Virology) in Hamburg, the Biocentre Klein Flottbek of the Universität Hamburg, and the University of Toronto.