New scientific support unit boosts computational science at the MPSD
A new Scientific Support Unit has been set up at the MPSD to expand the Institute's computational research capacities. The new SSU Computational Science is led by Hans Fangohr, who had been in charge of the European XFEL's Data Analysis activities since 2017. 
Today's advances in science increasingly build on computational methods and software in a vast range of fields, from the big data analysis of photon science experiments and advanced visualisations to the development and use of powerful simulation tools. In collaboration with the MPSD's researchers, the new SSU will make best use of innovative computing methods and technologies to help scientists meet their domain-specific challenges. Meanwhile, the Institute is expanding its already high-powered IT infrastructure to handle the future growth in scientific data and computational methods.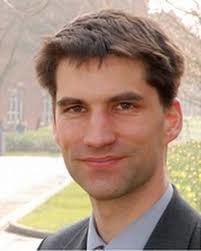 "The use of software in research is becoming an enabling methodology and is increasing across most scientific domains," says Fangohr. "Our new Scientific Support Unit can help researchers to choose the appropriate software tools and approaches as well as the right computing hardware, and to benefit from the quickly developing best practice in Computational Science."
Recruitment for the new group has already begun. Its main research challenges include the uncharted territory of research software engineering, which sits between computer science and the natural sciences, according to Fangohr: "How can we enable researchers without a computer science degree to write and use scientific software that performs well, uses the latest hardware advances, is as flexible as required by the changing research tasks, produces world leading scientific results, and can be used and re-used in the future?"
The SSU Computational Science is the third Scientific Support Unit at the MPSD. The SSU Machine Physics develops and optimizes physical and technical equipment for the Institute's researchers while the SSU Ultrafast Electronics sets up transport experiments as well as time-resolved laser and X-ray based techniques in close collaboration with the research teams.
Following his undergraduate studies in physics in Germany, Hans Fangohr obtained his doctorate in 2002 at the University of Southampton in computer science, focusing on the area of High Performance Computing (HPC) and simulation software development. The same year he accepted a position as a lecturer (assistant professor) in Southampton and became a full professor of Computational Modelling in 2010.
He chaired the UK's national scientific advisory board on High Performance Computing (2014-2017), becoming a life-long fellow of the Software Sustainability Institute (2017), and founding and directing the UK's 10m GBP Centre for Doctoral Training in Next Generation Computational Modelling (2013-2017), which prepared 62 PhD students for the challenges of computational science and data science in academia and industry. He has won multiple prizes for designing and delivering teaching programmes at universities.
Fangohr's research covers the development of simulation and computational tools, with novelties ranging from user interfaces to computational algorithms, and the application of those tools in magnetic materials research and other science and engineering disciplines. He has created and contributed to many open source projects, some of which are used by research communities world-wide, and is an advocate for open science and open source software.