MPSD visiting researchers to become Young Investigators in Excellence Cluster

The MPSD is welcoming two new researchers who have been selected by the University of Hamburg for its new Young Investigator Group Leader programme. Frank Schlawin and Aaron Kelly are currently visiting scientists at the MPSD and will take part in the Young Investigator programme at the Hamburg Cluster of Excellence 'CUI : Advanced Imaging of Matter'. The Cluster supports seven such group leaders in total as part of its commitment to promote young researchers.  
Frank Schlawin started his research at the cluster on 1 October 2020. Aaron Kelly, who is currently based at Dalhousie University in Canada, will follow on 1 January 2021. Together with Irene Fernandez-Cuesta, Thore Posske, Eric Hill, Guillaume Salomon and Philipp Wessels-Staarmann the form the group of Young Investigator Group Leaders who will receive tailored individual support from the Cluster of Excellence.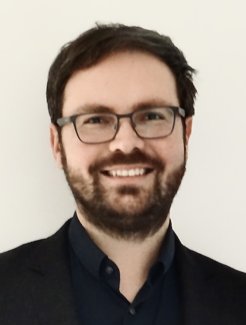 Schlawin, a theoretical physicist, worked for several years as a research associate at the University of Oxford in Great Britain and conducts research at the interfaces of quantum optics, solid state physics and chemical physics. He is engaged in the theoretical description of the interaction of quantum light with complex materials. The aim is to gain a better understanding of how new quantum light sources can be used to obtain new information in spectroscopy or to change material properties in superconductors with the help of quantum light.
Schlawin was awarded the Springer Thesis Award 2016 for his doctoral thesis on quantum spectroscopy. In 2019 the Werner-von Siemens-Ring Foundation honored him for his groundbreaking work on the use of the quantum properties of light for spectroscopy and for the control of complex quantum systems. His host is Andrea Cavalleri, who leads the MPSD's Condensed Matter Dynamics Department.
Aaron Kelly currently works as Assistant Professor of Chemistry and Physics at Dalhouise University in Halifax, Canada. He has already established close ties to Hamburg as a visiting scientist at the MPSD. His main research interests are the understanding of mechanistic details of chemical processes in the condensed phase, such as electron and proton transfer in solution, relaxation of photoexcited molecules in various environments, photosynthetic energy transfer and interfacial catalytic reactions. These problems all lie in a regime where, for practical reasons, the exact quantum mechanical solution cannot be achieved.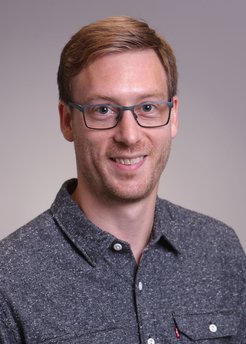 To describe the structural and dynamic aspects of these processes, Kelly tries to develop and apply accurate and efficient methods to combine classical and quantum mechanical theories. He combines molecular dynamics simulations and quantum chemistry calculations. The results are interesting for natural light-harvesting systems, bulk heterojunction solar cells, molecules in optical cavities and solid state systems.
In 2012, Aaron Kelly won a Postdoctoral Fellowship by the Stanford Center for Molecular Analysis and Design, followed by a Postdoctoral Award from the University of Pennsylvania Center for Theoretical Chemistry in 2015. In 2018 he received the Dalhousie University Educational Leadership Award for Collaborative Teaching. His host will be Ángel Rubio, Director of the MPSD's Theory Department.
The position of Young Investigator Group Leader was introduced at the Cluster of Excellence as part of the promotion of early career scientists. It is aimed at outstanding young researchers who are already carrying out demanding work independently and are attracting funding on the level of Emmy Noether Groups or ERC Starting Grants. All Young Investigator Group Leaders are mentored by a host.
For further information on the scheme, please click here.
Text: Ingeborg Adler (CUI : Advanced Imaging of Matter) / Jenny Witt